Few words about me
I've always been intrigued by computers and programming and I have been learning about this topic since I was a teenager. Now that this hobby is my full time job, I still approach it as a personal passion and I deeply enjoy what I do.
When I am not working for clients, I like to read articles and learn new things and to wander on developers forums to share and get tips. I also work on personal side projects and I do some random experiments just for fun. Programming is a chest always full of surprises, and I love to dig into it and see what I can get out.
My passion also reflects the way I care about my clients business as if it was my own. I love to be proud of what I do and I take great joy from my clients' satisfaction.
So far I have collected a number of excellent reviews from clients I have built a solid working relationship with, and I am Top Rank with 100% positive feedbacks on the site where I gain most of my contracts. You can have a look at my profile and reviews on this website: Andrea Piccart on PPH
Few words about my work
I mainly work using WordPress as Content Management System because I have a very comprehensive knowledge of its core functions, and it also provides my clients with an easy way to manage their sites.
As I can code in PHP, javascript and jQuery, I am able to implement virtually any kind of bespoke feature in WordPress, creating custom responsive templates, custom plugins, or extending existing plugins' functionalities.
One of my plugins is also published on the official WordPress Repository and you can download it for free. I'd be pleased if you decide to try it out and maybe give it a rating: WP List Pages by Custom Taxonomy
In my (little) spare time I have been working on a Premium version of that plugin, which is packed with functionalities and nearly ready for distribution. Stay Tuned!
I've done a lot of work on websites which were already developed, in order to extend their functionalities or to optimize/debug their code.
Working on websites developed by others has given me a good eye on spotting errors, and it also taught me the importance of following the code standards, and to always think about future extensions and implementations.
I really enjoy making plugins and specific custom functionalities, but I also work on full developments, starting from Graphic Design to Frontend and Backend development. In my Portfolio section you can find few samples of the developments which I've fully followed from planning to launch: Portfolio
Further Information
I hope I've stimulated your interest and I'd be pleased to discuss any additional details that you'd like to ask me.
Feel free to use my contact form, I'm looking forward to meeting you!
Contact Me
If you prefer you can play with my Online Quote App, and get a rough estimation before contacting me to discuss the details.
Be aware that the tool is automated and only a real discussion would allow me to provide a precise quote for your own Bespoke Project.
Online Quote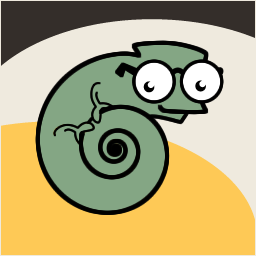 Some of the things I do
Installation and set up of wordpress plugins, themes, and jquery/php plugins
Bespoke WordPress Templates development
Bespoke WordPress Plugins development (both private and for distribution)
E-commerce development
Membership subscriptions implementation with limited access areas
Members private sections with individual resources and reports
Authors ranking systems based on success of their posts (or custom points earning)
Bespoke plugins for calculators and assessments
Complex forms to grab user info, send notifications, post-data manipulation, etc.
Creation of bespoke Page Templates for specific sections
Cron Jobs to schedule events such as sending upsell emails and reminders
Advanced use of Custom Post Types, taxonomies and Custom Fields
Custom search functionalities for archives and custom queries/loops
Template customization and layout/css tweaks
Debugging of templates and plugins
Transforming Static Layouts to Responsive Design
WordPress coaching and clients support service
Migration of websites from a domain to another and from subfolders to root
Set up of coming soon pages